Our church is a place for all people. Whether you are a five-year old child, or an adult with big responsibilities, we want you to be a part of our vibrant church community. Here is how you can flourish, grow and learn at this church.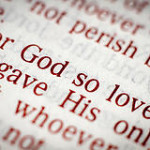 Sunday Schools
We have classes for adults and youth who desire to dive into the Word of God and experience his love. We are committed to not only studying Scripture, but focusing on the practical applications to our daily lives. Sunday @ 10:00AM.
Small Group
Participate in small group and be encouraged and strengthened in your journey with Jesus. We will be checking in with one another, praying for one another, and studying a Scripture-based book called "Boundaries" by Cloud & Townsend. We'll look at what boundaries are, how to set them, and how God models them for us. Get connected today in an essential part of our church. Wednesday @ 7:30PM.
King's Kids
During the main worship service, children get to participate in their own class. Lessons are taught in such a way that every child gets to participate and learn about Jesus through meaningful interaction using Bible stories, videos, activities, and coloring pages. Each teacher is carefully screened and thoroughly trained in children's instruction.
ROC Youth Group
Life can be complicated as a teenager. There are family and friends. Big stakes, serious relationships, and many decisions. ROC provides a welcoming and supportive atmosphere for our youth. Connect here for challenges, fun, and encouragement and become skilled at applying God's principles to your daily life.

Meet Up
The primary mission of our group is to provide a Christ like environment to form friendships while enjoying activities with other Christians. Events range from Bingo Night, D&B, Lunar Golf, Game Night, Bowling, Roller Skating, or Trivia Time. Join in these events for some fantastic fun and fellowship and get to know our wonderful members.