Sharing God's Word To The World
You Can Be LGBT And Christian!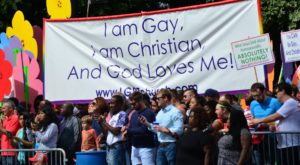 Using the original languages of Hebrew and Greek, we examine what the Bible really says.
Note, our MP3 sermon podcasts have been discontinued. Historical content may be found under the Media > Archives section of our website. Join us now on Facebook Live as we stream our entire Sunday service.
Sunday Sermons
Our services are now streamed on Facebook Live.