We believe that God the Father so loved the world that He sent His only begotten son Jesus Christ to die for our sins.
JESUS CHRIST

We believe that Jesus Christ is the eternal Son of God who came into the world to redeem the world of our sins.
THE HOLY SPIRIT

We believe that the Holy Spirit leads us to Jesus. He is a person and part of the Godhead.

We believe the Bible is the inspired, infallible, and inerrant Word of God.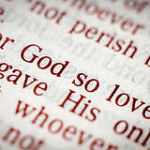 SALVATION

We believe that salvation is a free gift from God offered to anyone and everyone through faith in Jesus Christ.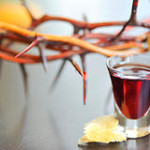 We believe in partaking of the Lord's Supper as a way to remember the death and resurrection of Jesus Christ for our salvation.
THE CHURCH

We believe that there is one church, made of all believers regardless of gender, race or sexual orientation.